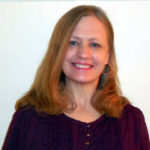 Owner, Molly N. Gilmore
I'm an independent consultant specializing in design; I love to help create experiences and interfaces that make customers happy to use a product. My professional experience includes work in the health and safety industries where intuitive interfaces and well-thought out information architecture are fundamental to the success of a product design. User research methods that I used to define and verify the design requirements are contextual observations, task analysis and usability testing.
I'm a technical designer which to me means that I stay up to date with advanced software development skills and continually educate myself in science-based theories that enable data-driven design decisions.
Making complex scientific or technical concepts easy and interesting for users interacting with this type of data is a type of work I've performed frequently for my clients. To enable the best experiences, I often create 2D and 3D illustrations and animated educational videos.
I'm currently learning about Virtual Reality experiences that I hope will prepare me for when this technology becomes more common.
Education
M.S. Bioinformatics
M.Eng Engineering Mgmt
Graduate Certificate – Quantitative Software Engineering
B.A. French
Certifications
Visual Perception and the Brain (Coursera)
Biomedical Imaging in 3D (CG Master Academy)
Epigenetic Control of Gene Expression (Coursera)
Introduction to Virtual Reality (Coursera)
Character Design for Video Games (Coursera)